Theory of quantum gases and fluids
Principal investigators: Sandro Stringari, Lev P. Pitaevskii, Franco Dalfovo, Stefano Giorgini, Iacopo Carusotto, Chiara Menotti, Alessio Recati.
Postdocs: Albert Gallemí, Arko Roy, Luca Parisi, Miki Ota and Soumik Bandyopadhyay
PhD students: Donato Romito, Santo Maria Roccuzzo, Matteo Sighinolfi, Nick Keepfer, Daniele Contessi, Kevin Geier
Main research field:
THEORY OF BOSE GASES AND BOSE-EINSTEIN CONDENSATES
THEORY OF FERMI GASES
QUANTUM MIXTURES, QUANTUM IMPURITIES, POLARONS
SUPERFLUIDITY AND SUPERSOLIDITY
DIPOLAR GASES
MULTICOMPONENT AND COHERENTLY COUPLED CONDENSATES
LOW DIMENSIONAL SYSTEM
MODELS FOR ATOMS IN OPTICAL LATTICES
TOPOLOGICAL PHASES OF MATTER
ANALOG MODELS
Methods: Basic tools of statistical mechanics; hydrodynamic equations and models; mean-field approaches like Gross-Pitaevskii theory, Bogoliubov equations, BCS theory; sum rules; Quantum Monte Carlo; Bose-Hubbard and Fermi-Hubbard models; Density Matrix Renormalization group; Tensor Networks.
Recent PhD theses:
Rotating supersolids
A supersolid shows both solid and superfluid properties. By rotating it you can clearly see that the moment of inertia is strongly reduced due to the superfluid irrotational flow. Even when the global superfluid behaviour diseappers, the moment of inertia shows a reduction due to the single droplet (local) superfluidity. We have also characterized the behavior of quantized vortices, focusing on the supersolid regime. We have found in particular that (i) the angular momentum per particle associated with the vortex line is smaller than ℏ, reflecting the reduction of the global superfluidity; (ii) the nucleation in a rotating trap is triggered -- as for a standard condensate -- by the softening of the quadrupole mode; (iii) many vortices can be arranged into a honeycomb structure, which coexists with the triangular geometry of the supersolid lattice and persists during the free expansion of the atomic cloud.

References:
S. M. Roccuzzo, A. Gallemì, A. Recati, S. Stringari, arXiv:1910.08513, PRL 124, 045702 (2020)
A. Gallemì, S. M. Roccuzzo, S. Stringari, A. Recati, arXiv:2005.05718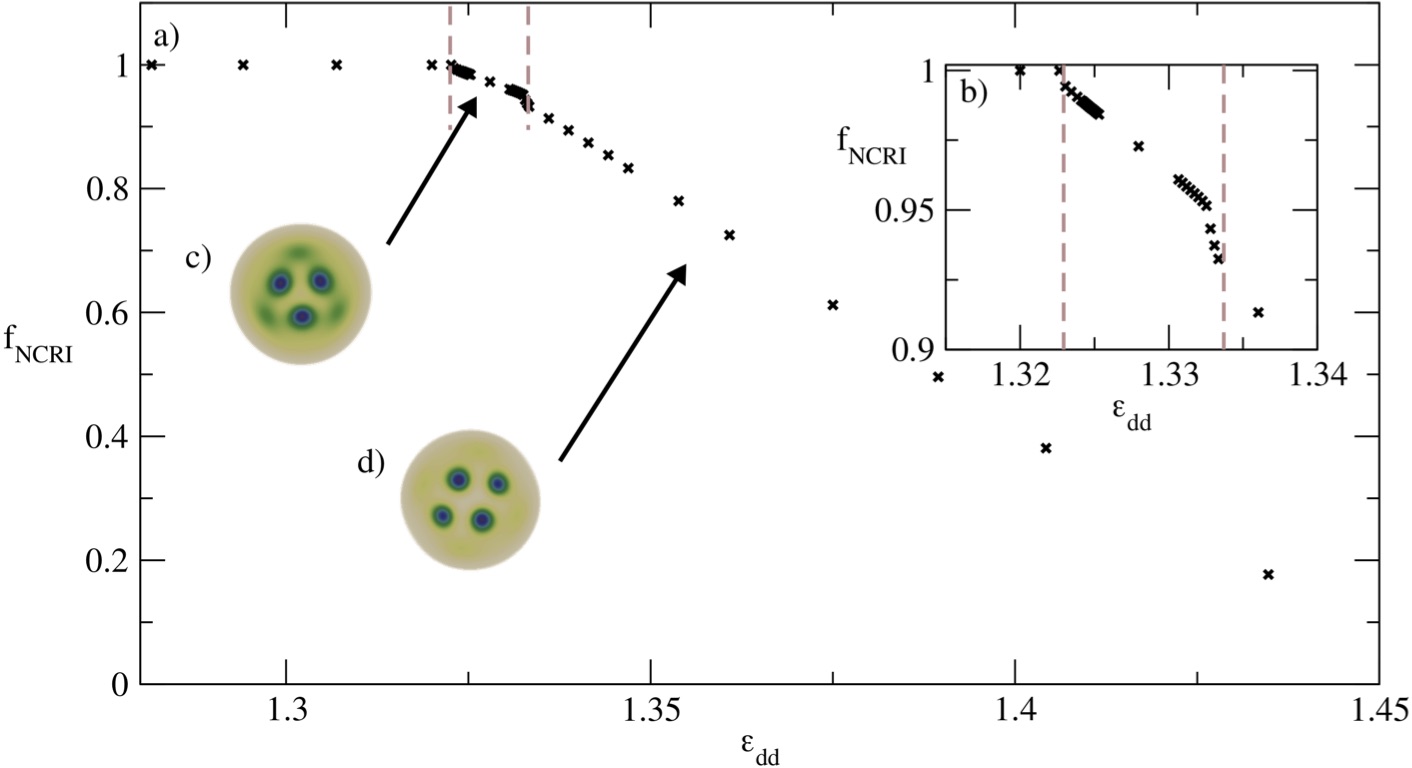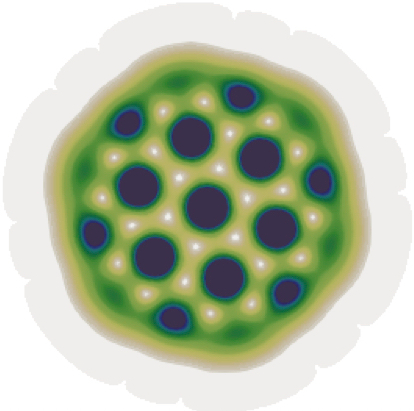 ---
Stochastic Gross-Pitaevskii Equation and Kibble-Zurek Mechanism
We study the dynamical evolution of an inhomogeneous ultracold atomic gas quenched at different controllable rates through the Bose-Einstein condensation phase transition. We use a stochastic (projected) Gross-Pitaevskii equation. The results are consistent with the predictions of the homogeneous Kibble-Zurek mechanism and, at long evolution times, also with the experimental observations.
References:
I.-Kang Liu, S. Donadello, G. Lamporesi, G. Ferrari, S.-C. Gou, F. Dalfovo, N.P. Proukakis, arXiv:1712.08074, Commun. Phys. 1, 24 (2018)
I-Kang Liu, Jacek Dziarmaga, Shih-Chuan Gou, Franco Dalfovo, Nick P. Proukakis, arXiv:2004.09642, Phys. Rev. Research, in press (2020)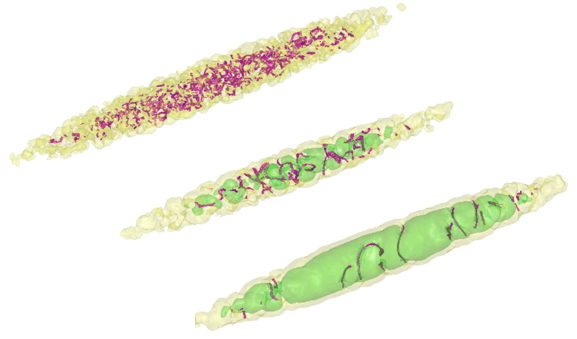 ---
Quantum Gutzwiller approach for the Bose-Hubbard model
We have developed the equivalent of Bogoliubov theory (for weakly interacting Bose gases) for the Bose-Hubbard model, but starting from the Gutzwiller ansatz. We find that the approach is extremely well suited to calculate the correlations of the systems. The model is benchmarked against the available QMC result. The approach is very promising in order to calculate dynamical properties of the BH model. Reference:
F. Caleffi, M. Capone, C. Menotti, I. Carusotto, A. Recati, arXiv:1910.08513